Join a thriving marketplace that directly connects you to 2500+ businesses across Africa
Join today. Your customers are waiting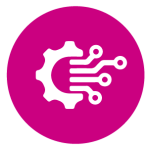 With the amount of innovation out there, creating a fantastic software solution is just the start of your journey. Your next step, and biggest challenge, is getting your software to the right audience. With Digital On Demand, you gain direct access to a diverse and growing market. This ensures your software is not only seen, but used and monetised.
Leverage our reach for your benefit: Our marketplace reaches over 2500 customers and is growing every month. Presence in Key African Markets
Reach out to countries including South Africa, Kenya, Ghana, Egypt, Nigeria, and Zambia. With our transparent billing and seamless digital storefront, converting interested businesses into paying customers has never been easier. List your software on our platform, and we'll handle the customer journey, from a seamless buying experience to expert support.
Join today. Your customers are waiting
Fill out the form below to Sign Up