Delays, high costs and chaos
Express Edition makes ERP accessible to all wholesale and distribution businesses, no matter how small
Experience the most rapid and affordable ERP journey today
Implementing an ERP system can feel like a leap in the dark. With a mix of potential delays, looming costs, and operational chaos.
You deserve better.
Your concerns are our concerns. That's why we've designed Express Edition, a rapid deployment ERP system that can help wholesale
and distribution SMBs in a mere 4 – 8 weeks.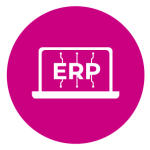 We know you've built your business from the ground up, and any change can pose a great risk. That's why our ERP transitions are smooth and simple, ensuring your business won't suffer from change. Value for Your Investment
High-quality ERP doesn't have to break the bank. With Express Edition, you can get top-notch functionality and efficiency, all within a budget that respects your bottom line. Excessively long implementations? Never with Express Edition. We value your time, and pride ourselves on getting you up and running in just a few weeks. Feel the reassurance of having industry experts by your side. With SEIDOR, you're partnering with seasoned ERP professionals who genuinely understand your business and how best to implement Express Edition.
Experience the most rapid and affordable ERP journey today.
Fill out the form below to sign up