EIS (Engineering and Industrial Supplies) builds successful e-commerce store with impressive returns
Want to grow your eCommerce sales by 1470%? EIS, a successful 36 year old company partnered with Saleslogic to build their eCommerce solution. It is a decision which has gained 5425 registered customers over the past four years.
EIS (Engineering and Industrial Supplies) is Durban's largest professionally run independent engineering and industrial supplier of tools and hardware. The company offers everything for the manufacturing, engineering, and fabrication industries and even the smaller DIY market. Founded over 36 years ago, EIS supplies the industry with the nuts and bolts they need, literally.
Today, EIS has two branches, the original store in Jacobs, Durban, and a franchised store in Pinetown, which opened in 2007. Together these stores cover the greater Durban area with a delivery fleet of over 40 vehicles between them. The most significant part of EIS's business is cash and accounts and giving walk-in customers the benefit of wholesale pricing.
"EIS has a great in-store shopping experience, allowing customers to walk the aisles and see the product, but some of our bigger clients simply phone through their orders. We have great customer relationships," says EIS Operations & Marketing Manager Calvin Da Silva. Apart from customers in the urban areas, EIS also has a large customer base of farmers around South Africa.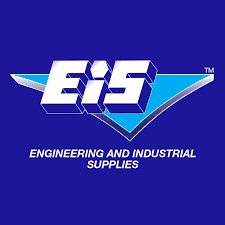 Challenge, Solution Outline and Collaboration
In 2019 EIS turned to Tarsus on Demand partner, Saleslogic, to launch its online e-commerce platform and cater to the growing demands for online shopping left in the wake of Covid-19. Saleslogic is a cloud-based software suite that enhances sales processes and provides multiple digital channels to increase business-to-business (B2B) and business-to-consumer (B2C) sales using a powerful always-on platform. The suite allows EIS clients to engage with their customers in a fully digital manner through a powerful e-Commerce solution, allowing your business to trade 24 hours a day, 7 days a week 365 days a year.
"Our project with EIS was unique because we had a fair amount of custom work to do on Saleslogic to suit their needs and business processes, driving a high degree of automation and a fantastic customer experience," says Adam Walker, Chief Executive Officer, Saleslogic. He adds that the requirements from EIS were to set up an online store for industrial and online markets and to reach audiences that EIS has not been able to reach before. To cater to the unique demands from EIS, Adam and the Saleslogic team go as deep as their customer requires them to go, with full custom integrations, including UI design where needed. Saleslogic also integrates with Google Shopping to unlock the power of Google's algorithms.
Walker says that from a Saleslogic perspective, their biggest value add is unlocking the additional sales channel that their e-commerce platform provides. "There needs to be a dynamic shift toward a more digital-focussed, data-focused sales avenue. South Africans were slow to the market from an e-commerce perspective but over the last few years, we've seen businesses start to understand the benefits and trust this sales channel a lot more."
In building the EIS e-commerce platform, Da Silva adds that the biggest challenge was managing over 17,000 line items on the website. "To maintain and update these products was a big task. We had to do a lot of custom work, but Adam and his team came to the party very quickly and made it happen." More specifically, according to Walker, image optimisation for all the products on the website across a multitude of devices was were the platform made a real difference. "We try our best to make sure that that user journey is as quick, fast and appealing as possible so that we keep the user engaged and deliver a good customer experience." To manage such a massive project, Saleslogic uses best-of-breed technologies and in this case, Microsoft Azure, Tier 1 servers. "With Azure, we can ensure that we are bulletproof in terms of resilience, and it gives us that level of scalability and elasticity to grow as EIS' needs scale."
Another unique problem that the teams faced was logistics. Even though many of the orders are fulfilled by their courier company, there are some cases where EIS would deliver orders themselves. "A courier company handles a majority of our orders, but depending on the area code of the delivery, we also handle some online orders ourselves," says Da Silva. "This gives our customers the benefit of free delivery if they are within the areas that EIS delivers to." Saleslogic contains a robust and feature rich shipping matrix which covers any and all delivery permutations, providing EIS the flexibility to manage both in-house deliveries as well as third-party. To ensure we lowered cost of administration and increased data accuracy, Saleslogic implemented a data integration process, linking the e-Commerce platform with the EIS point of sale system.  The process runs twice a day ensuring the systems are in sync, product data and stock levels are constantly visible on both systems. "This has proved to be very accurate", says Da Silva.
"Between its launch in 2019 and the end of 2022, the EIS e-commerce store has grown 1,470% with the efforts from Saleslogic and the improved marketing efforts across all new digital platforms," says Da Silva. EIS has gained over 5,425 registered customers and garnered over 27 million product views in the last four years. While setting up an e-commerce store does provide an additional sales channel, it does require a strategic focus to drive customer engagements. "Building an online store does not instantly unlock a new sales channel. You must invest in your e-commerce efforts and step up your marketing campaigns to attract a broader customer base." He says that even if you start small, you must start somewhere, but you must be consistent with your efforts, especially in marketing and social media. A sentiment that Walker echoes strongly.
For EIS, its impressive online store is a small but growing part of the business, and Da Silva says he sees its online presence play a far more critical role in the near future. "We've seen a big growth in smaller orders, which tells us that word-of-mouth marketing is also a big contributing factor, especially among our customers living in the farmlands and rural areas. These are customers who cannot get to the store for the hardware they need and don't otherwise have access to the products we offer". For Walker and the Saleslogic team, the next steps for the EIS e-commerce platform is to automate the data pipelines further and ensure full interoperability between all of the company's data systems.

"No matter the size of an organisation, Saleslogic has the solution to build and manage a full e-commerce platform, their offering suits all sizes of organisations from small start-ups to large enterprises. This could include a fully integrated solution with custom pipelines into your business or a stand-alone solution that runs alongside your operation. No two e-commerce platforms are quite the same and the experts at Saleslogic will develop a Taylor made solution for your small, medium, or large business."
- [Calvin Da Silva, Operations & Marketing Manager, Engineering and Industrial Supplies (EIS)
Are you interested in the solution?