Breeze unlocks more than just invoicing for UK based Kay Care Agency
It doesn't matter how well you run your business if you aren't being paid on time, or at all. Breeze's full suite of tools automated fairly mundane tasks so that Kay Care Agency's positive cash flow now grows their business.
Kay Care Agency is a privately owned company based in Plymouth in the UK. The organisation provides personalised care and support to adults and elderly clients with outcome-driven care plans and the flexibility to suit individuals and government organisations. "Our main role is to provide domiciliary care services and supported living care services by placing healthcare assistance in society, either in people's own homes or in nursing homes or supported living homes," says Kundai Khupe, Director at Kay Care Agency. "Our main commodity is that we trade in healthcare assistance."
Kay Care Agency
was founded in 2020 and has since outgrown its status as a startup. In fact, the growth has meant that the organisation's rudimentary invoicing system became outdated almost overnight.
Project Challenge Outline
Up until a few months ago, Kay Care Agency was still using a spreadsheet-based invoicing system, using Excel to track and issue invoices. Khupe says that this made it very difficult to track and manage invoices; and because a single person managed this process, human error crept in from time to time, resulting in duplicate invoices being sent out while recurring or late invoices needed to be adequately managed. "As our clientele grew, so did the pressure and number of invoices we had to send out."
Ultimately, this manual invoicing system profoundly impacted the business's cash flow because invoices were not paid on time, and late invoices were not tracked accurately. Needing to find a solution for this pressing issue, Khupe approached Tech Oasis Systems, to help them solve this problem.
Tech Oasis Systems is a South African software development company established in 2015 and has built an impressive cloud-based invoicing and CRM system called Breeze that allows any size business to manage several business-critical tasks better. Breeze offers a full suite of tools that will unlock everything from product management to reporting, analytics, and vendor management. The web-based Breeze starts from R99 p/m for the Starter Plan up to R675 for the Enterprise plan. Kay Care Agency has been running Breeze for about three months now, and Khupe says that if it were not for Breeze, the organisation would have had to throw more costly resources at the problem. Now the person in charge of invoicing can keep doing what they are doing, but they can be much more efficient and effective at the task.
One of the features of Breeze that also stands out for Khupe is recurring billing and the automation of the invoicing system. "Considering that Kay Care Agency customers require ongoing support, many of our clients use our services regularly and automating this process has helped us streamline our business. Now we can send reminders and generate the next invoice automatically, saving us hours of admin work each week." Kay Care Agency has two main billing channels: local authorities, mainly nursing homes, and private customers billed directly. Khupe says that the complexity of billing, due to the nature of the Kay Care Agency client, took much work to manage manually. Client visits are often sporadic, with multiple visits one day and one or two spread out over the days thereafter. Invoicing clients each time was a very time-consuming process.
"Implementing Breeze Invoicing Software means that our cash flows have significantly improved. We are seeing our income now reflect almost exactly as forecasted each month. Because we have the reminder service, we can also run reports to see which invoices have been paid and which have not. This also makes the follow-up process easier, and we can phone the clients whom we can see have not yet paid," says Khupe. She adds that another small thing they loved about Breeze is that their invoices now look far more professional and official.
Indeed, Breeze goes far beyond just invoicing, says Kurai Masocha, Chief Executive Officer at Tech Oasis Systems. "Kay Care Agency also makes good use of purchase order management, ensuring tighter financial controls over their accounting channels." Masocha says companies that use Breeze can also track the profitability of products and services across months or seasons. This allows businesses to track and trace trends which can be used to proactively know when those are more likely to sell or be favoured over a given period. Alongside recurring invoices, Breeze also makes use of SMS notifications, says Masocha, "We have found SMS notifications have a higher read rate compared to email or any other platform."
The most significant benefit Breeze offers clients is its intuitive user interface and easy-to-understand dashboards, making it easy to see the most critical business-critical information at a glance. This includes the status of quotes you send out monthly, how many of those quotes you got approval on, how many have been invoiced and how many have been paid.
Other features in the pipeline will also be of great use to Kay Care Agency in the near future, says Masocha. "We are busy expanding the inventory management system, and this, combined with purchase orders and automated reorder levels, will benefit Kay Care's business even further." Khupe adds that this is where Tech Oasis Systems have really impressed them, "Their level of support and interest in helping us solve our problems have been incredible. It's great to be able to contact the people behind the software to help you with any issue you may have. The level of support is to be commended."
Even though Kay Care Agency fell in love with the features and support behind Breeze, the 5-minute sign-up and free trial ultimately won them over. To get hands-on with the software before we knew what it could do for us was greatly beneficial," says Khupe.
Breeze is remarkably easy to use for a technology that offers so much value. During sign-up, customers are taken through each aspect of the software to understand its functions better. Even novice users will be able to understand the accounting and business CRM workflow that Breeze offers its users.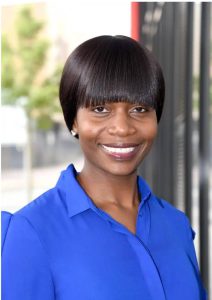 "The remarkable impact of Breeze is evident through its impressive achievements. Kay Care Agency's productivity soared as invoice processing time witnessed a remarkable 30% reduction, encompassing tasks like quotation generation, invoicing, payment tracking, and reminders. The advent of Breeze automation contributed to a 10% decrease in invoice errors. Most notably, the laborious hours invested in managing this function were slashed by over 50%, resulting in substantial savings on staff costs. With these remarkable strides in the accounting department, Kay Care Agency experienced a phenomenal 20% enhancement in cashflow predictions, enabling the organization to forecast its income with greater precision."
- [Kundai Khupe, Director, Kay Care Agency
Are you interested in the solution?